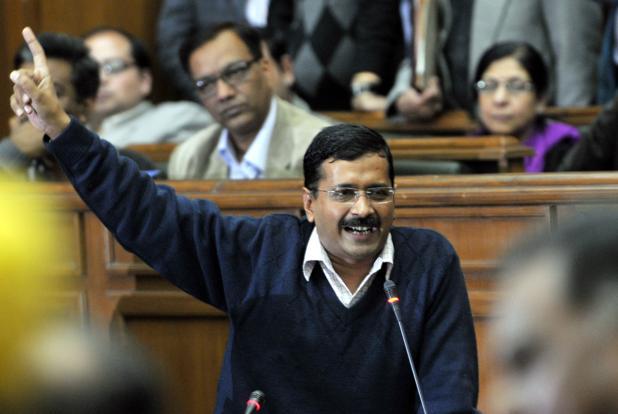 This year's Christmas has promised an exciting gift for Delhi Lawmakers as an expert committee has proposed a fourfold hike salary for them this year. The three member panel is being headed by PDT Achary, the former Secretary General of Lok Sabha. It submitted its report to Mr. Ram Niwas Goel, the Assembly speaker, stating various concerns and reasons of the hike in the minister's basic salary, namely being that such a nominal salary would not be enough for meeting their basic household and office expenses. This bill of Legislative Assembly of the Government of NCT of Delhi (Salaries, Allowances, Pension) Amendment Bill 2015, has been passed by the Delhi Cabinet and is awaiting its confirmation from the Centre now.
Glimpses of the salary hike:
Salary of a MLA: The salary increases from Rs 12,000 per month to Rs 50,000 per month. Along with total allowances and salary, the total sum results upto Rs 2.10 Lakh per month from present Rs 88,000 per month.
Basic salary of speaker, deputy speaker, ministers, and chief whip along with leader of opposition will be now Rs 80,000, thus resulting into total sum of Rs 3.67 lakh per month from present Rs 1.2 Lakh.
Constituency allowance to be increased from Rs 18,000 to Rs. 50,000.
Under 'Secretarial, Research and Office Assistance', the reimbursable sum has been set to Rs.70, 000 per month against Rs 30,000 per month currently.
For meeting office related expenditure under the 'office rental and related utilities', allowance has been introduced for Rs. 25,000. A onetime allowance of Rs 1 Lakh for 'office furnishing', Rs 60,000 for purchasing office equipments and a loan of Rs   12 Lakh from the current 4 Lakh Rupees has been recommended for vehicle loan.
Communication allowance has been provided for Rs 10,000 per month. Lakh
Travel: For conveyance related allowance, Rs 30,000 has been set up as the limit. The maximum reimbursable amount would be Rs 3 Lakh per annum for the MLA and for his dependants. The categories include travel by air, road or steamer.
'Daily' allowance for each sitting in the house for an MLA to be raised from Rs. 1000 to Rs.2000.
Pension: The pension for a MLA calculated monthly has been increased from Rs 7,500 to Rs 15,000 per month if it is a first term of membership. "Not only that, Rs 1000 per month would be awarded for every successive year of membership beyond the first term. It has also been recommended that Family pension would be 50% of the pension provided to any deceased member on to any ex member."
The salary bonaza happens to be the second time after the Sheila Dixit led government hike the salary upto 100% in 2011. Various opposition parties highly opposed such move among the party, one of them being Mr. Satish Upadhyay, Delhi BJP President citing that "salary and .perks should always be proportionate to the required standards of living but the multiple enhancement of salary now being proposed was totally abnormal".
Expressing his opinion on the subject, the Delhi CM Mr. Arvind Kejriwal along with the party has supported the move of the panel and believes that Rs 12,000 as a salary to MLA is even lower than that of a skilled labour which is around Rs 14,000. Commenting on the PM's salary, Kejriwal recommended that if the PM's salary also happens to be less, it should be raised. Still supporting the anti corruption movement, the CM opined that even after paying such good facilities and high salary if any member is found doing corruption, they will not bear it.
The author opines that the salary hike of such ministers to a four-fold level is quite high, when compared to various allowances being provided to them. The primary practise of every legislature in India has always included various exemptions and incentives being given to a public servant.  Though the Constitution mandates increase in the salary of MP and MLA's from time to time, it has been found that the Indian MP's and MLA's salaries remain one of the lowest as compared to the world. It is also to be noted that such salary is 25% of their counterparts in USA. Undoubtedly, Rs 12,000 per month including all allowances remains very devalued and should be definitely increased. But the amount should not be increased in such a magnanimous extent. However, if the bill gets accepted by the Centre, it would definitely raise expectations among the Delhi janta for the functioning of their government more efficiently.