The reservation debate never gets old. In fact several present issues like the Jat violence in Haryana and the Rohit Vermula suicide case are all revolving around the same. On 26th February 2016, the Supreme Court decided to hear a civil writ petition, Ashok Kumar Jain v Union Of India (UOI), filed back in 2000, against the 79th Constitutional Amendment Act 1999.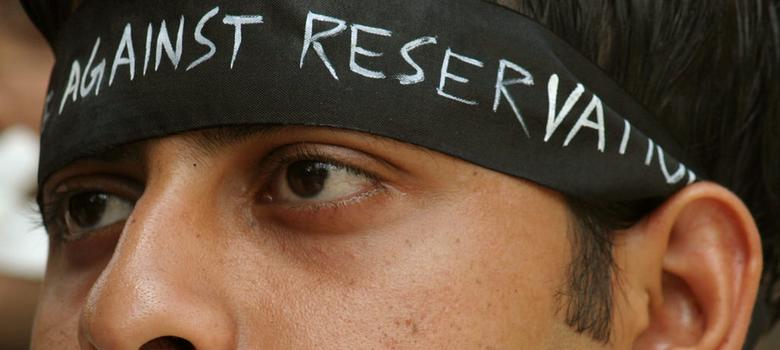 The Court said that the petition challenges the validity of the 79th Constitutional Amendment Act 1999, which at that time extended the reservations of the Scheduled Castes (SC) and Scheduled Tribes (ST) in the Lok Sabha and the State Assemblies for 10 years more i.e. up till 2010. This was done by substituting the words 'sixty years' in place of 'fifty years' in the Article 334 of the Constitution. When the Constitution was first introduced on 26th November 1949, the Article 334 stated that the reservations for SC and ST in legislative would cease 20 years after the commencement of the Constitution, which did not happen. Out of the total 543 seats in Lok Sabha 79 seats are reserved for the scheduled castes and 40 seats are reserved for the scheduled tribes. After the 95th Constitutional Amendment Act it was further extended up till 2020.
The Court in its order on 26th February 2016, said that according to the learned counsel, the 79th Constitutional Amendment Act, deprives the democratic rights of the petitioners, inasmuch as it violates Article 14 of the Constitution, it deserves to be struck down. The UOI sought to argue that the petition had become unfruitful because of the subsequent legislations amending the Article 334, like the 95th Constitutional Amendment Act. However the petitioner's counsel said that the UOI couldn't evade the proceedings, as the issue still remains the same. Thus the UOI sought some time to respond to the petition.
The Court referred the matter to be heard by a Constitution Bench of 5 learned Judges, since it involves interpretation of the Constitution. The learned bench of Justices Anil R Dave, Pinaki Chandra Ghose, Shiva Kirti Singh, Adarsh Kumar Goel and Amitava Roy has asked the government to submit its legal views on the issue by 14th March 2016.
–By Neha Mishra