Delhi receives most of its water from the Yamuna through Haryana, Ganga and underground reserves. The areas affected by the crisis are West Delhi, North-West, Central, South and part of North Delhi. The water crisis had surfaced following the violence and arson by Jat protestors in Haryana. The Munak Canal in Haryana, which supplies water to large parts of Delhi, was shut down after its inlet gates were forcibly closed, causing seven treatment plants to shut down. The supply of water from Munak Canal in Haryana, was under the siege of Jat agitators. Its parallel Delhi sub-branch was also shut down subsequently.  Against the total production of 820 Million Gallons per day (MGD) of potable water, only 240 MGD is being produced, because of the disruption of the supply source from Haryana.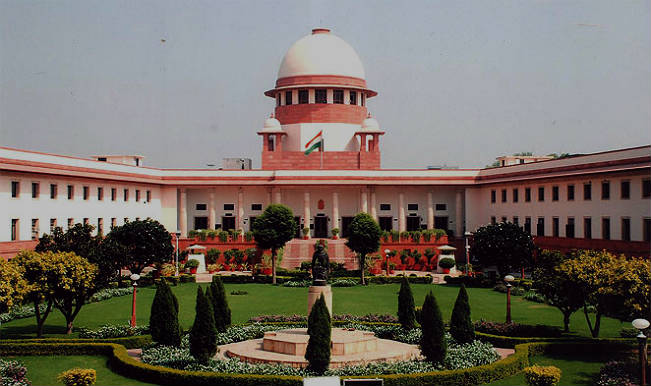 The Supreme Court of India on Monday issued notices to Uttar Pradesh and Haryana Governments, directing them to take quick action to end the water scarcity in Delhi. The Bench headed by Chief Justice T.S. Thakur also asked for a report from Haryana Government on Delhi Government's petition seeking continuation of water supply. The Court criticised the AAP led Delhi Government for not taking adequate steps to prevent the water crisis in the National Capital Region, and for bringing every case before the judiciary to gain limelight. The next hearing is scheduled to be help on February 25.
 The AAP Government had approached the Apex Court demanding an urgent hearing on its petition seeking Centre's intervention for uninterrupted supply of water from Munak Canal in Haryana. The Army has now taken control of Munak Canal from the agitators. A team of staff workers has been dispatched to Haryana for the Munak canal repair work and to ensure that no damage is done to the canal lining. On Sunday afternoon, army and para-military were deputed to Sonepat to regain control over the canal. One protestor was killed in firing. The same day, CM Arvind Kejriwal took appealed to the Centre to immediately intervene and resume water supply from Munak Canal started in Haryana. The crisis has compelled the Government to implement water rationing.
Delhi Jal Board's tanker fleet has been fully redirected to the water deficient areas. The situation at Wazirabad is being constantly monitored. "In this emergent situation, the people of Delhi are requested to use water with the utmost care," a statement issued by the Delhi Jal Board said.
–By Kalyani Menon