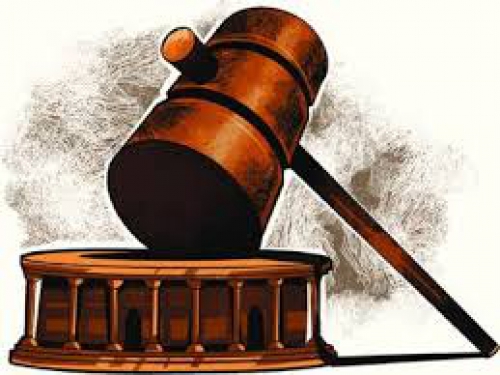 Article 32 of Constitution of India guarantees the Right to Constitutional Remedies to the person aggrieved. If a person's right is infringed, he can approach the Supreme Court directly and claim compensation from the opposite party. Filing of writ petition comes under this article. Public interest litigation is also a kind of writ petition but the only difference between the two is the writ is filed by the aggrieved party only but PIL can be filed by any person or organization working for protection of public interest. PIL has become a popular weapon of Indian Judiciary for the enforcement of Human Rights. Tremendous growth has been observed these days in this area. It is litigation for the protection of public interest. If public interest is in danger then a PIL can be filed in the Supreme Court under article 32 and in the High Court under article 226.
Locus Standi in PIL
The term locus standi means the right or capacity to bring an action or to appear in a court.  Earlier it was a rule that only the aggrieved party or the victim can approach the court and file a petition but this concept is changed and the rule of locus standi have been relaxed and a person acting bona fide and having sufficient interest in proceeding of Public Interest in the proceeding of PIL will alone have a locus standi and can approach the court. There are some cases also where the private interest of the petitioner was ignored and the petition was admitted.
The Supreme Court in Indian Banks Association, Bombay v. M/s Devkala Consultancy Service, held that "in an appropriate case, where the petitioner might have moved to court in her private interest and for redressal of the personal grievance, the court in furtherance of Public interest may treat it a necessity to enquire into the state of affairs of the subject of litigation in the interest of justice. Thus a private interest case can also be treated as public interest case".
 Various PIL Judgments
The Bombay High Court on 31 August, 2006 directed the broadcasters to give an undertaking that they will abide by the Cable Television Network Act 1995 as well as the court's orders by tomorrow, in view of larger public interest.
A division bench comprising Justices R M Lodha and S A Bobde were hearing a Public Interest Litigation (PIL) filed by Professor Pratibha Nathani of St Xavier's College alleging that films without certification by the Censor Board for Film Certification (CBFC) allowing 'free public exhibition', were being shown on cable channels, which have a bad impact on children. Hence, such films should not be shown and action be taken against those still running such content on their channels.
The court on 23 August had allowed the cable operators and channels to screen only 'U' and 'U/A' certified films.
However, before that order, the police had taken action against the Multi-system operators and seized their decoders due to which they could not telecast certain channels. Assistant Commissioner of Police Sanjay Apranti told the court that they did not have a problem if the channels provided the cable operators with new decoders.
Also, Zee Television and Star Television networks applied for the declaration in writing that they would abide by the said Act and court orders.
The court also directed seven channels — Star Movies, Star One, Star Gold, HBO, ZEE Movies, AXN and Sony Max — to furnish a list of all the films that they were to screen to the police.
In 1996, environmentalist M C Mehta's PIL, (M. C Mehta v. Union of India on December 30, 1996) resulted in stringent orders against Mathura refineries for polluting the ambient air around the Taj Mahal.
Yet another PIL by M C Mehta resulted in the CNG verdict (July 28, 1998) that forced the vehicles in the capital to switch to a different fuel in order to keep a check on vehicular pollution.
Merits of Public Interest Litigation
Public Interest litigation is a not expensive legal remedy available for a person. It requires only nominal fees to file a PIL
As compared to other writs it has a quite wide scope and even a third person can file a writ even though he is not an aggrieved party.
In PIL, the litigants can focus attention on and achieve results pertaining to larger public issues, especially in the fields of human rights, consumer welfare and environment
Abuse of Public Interest Litigation
As filing of PIL is very easy people have started using PIL as a toll to harass others by filing frivolous PIL's.
People who are attention seeker and want to be in news are misusing PIL to grab the eyes of people.
Sometimes it is also seen that political parties using PIL for their own benefits hence making it Political Interest Litigation
Supreme Court Guidelines to prevent abuse of PIL
A letter given to the court can also be treated as PIL but in order to prevent abuse of this Supreme Court has framed certain guidelines. Letter-petitions falling under the following categories alone will ordinarily be entertained as Public Interest Litigation:-
Bonded Labour matters.
Neglected Children.
Non-payment of minimum wages to workers and exploitation of casual workers and complaints of violation of Labour Laws (except in individual cases).
Petitions from jails complaining of harassment, for (premature release) and seeking release after having completed 14 years in jail, death in jail, transfer, release on personal bond, speedy trial as a fundamental right.
Petitions against police for refusing to register a case, harassment by police and death in police custody.
Petitions against atrocities on women, in particular harassment of bride, bride burning, rape, murder, kidnapping etc.
Petitions complaining of harassment or torture of villagers by co- villagers or by police from persons belonging to Scheduled Caste and Scheduled Tribes and economically backward classes.
Petitions pertaining to environmental pollution, disturbance of ecological balance, drugs, food adulteration, maintenance of heritage and culture, antiques, forest and wild life and other matters of public importance.
Petitions from riot -victims.
Family Pension.
Conclusion
Every rose has thorns in the same way PIL has merits and demerits. Despite of demerits of PIL it has become a great weapon for Legal remedy. If public interest is affected then PIL is best suited. By filing the Public Interest Litigation one can assure the justice to the aggrieved people.