It was a black day for the Indian judiciary when, on 15th February, 2016, a troop of lawyers attacked the student leader of JNU Students' Union, Kanhaiya Kumar who was present for a hearing at the Patiala House Court in Delhi.
The Bar Council of India (BCI) was quite agitated by this sudden, unruly reaction by the lawyers. They declared that they cannot tolerate such misbehaviour of lawyers and thus, passed an order.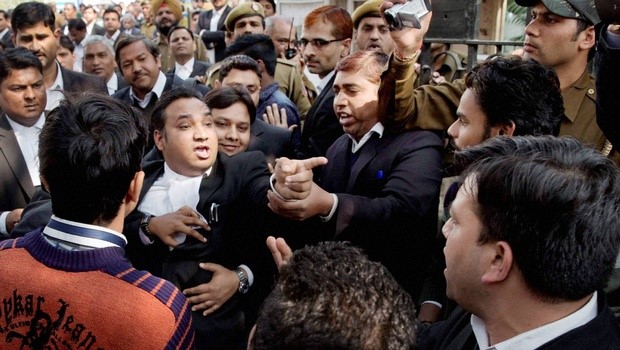 They said in their order, "We are ashamed of the action of the lawyers at the Patiala House Court. Those who are protectors and savers of law are not supposed to take law in their hands."
Their order said that it is natural for lawyers to get affected when such anti-Indian slogans like, 'Pakistan zindabad, India murdabad' etc. are shouted, yet their reaction was in no way justified and legal. They also alleged that even after an Order came from the SC to stop their acts, the lawyers not only continued their actions but shamelessly attacked the senior advocates sent in by the Court to check on the situation.
The BCI informed the Supreme Court that they had set-up a high-level committee to enquire into the matter. This Committee is formed to see who all are involved in the quarrels and violence against the media and the student leader. It also has to look into the case and decide whether, in fact, any anti-Indian slogans were shouted in the Court that day or not.
It is a three-member committee consisting of one former Chief Justice of High Court Hon'ble Justice Narasimha Reddy, senior advocate M N Krishnamani and BCI member S Prabakaran, said an affidavit filed by BCI Chairman Manan Kumar Mishra.
–By Prarthna Nanda