Pakistan's Sindh Assembly's passing of the Hindu Marriage Bill has made Sindh the first province in the country to allow the minority community namely, the Hindus to register their marriages.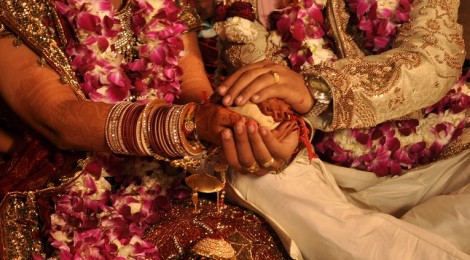 The Bill states that at the time of marriage, if any of the party is under the age of eighteen, then such a marriage is void. It is also mandatory to register marriages within 15 days.
The bill gives an option for Mutual Divorce. The five grounds on which divorce can be sought are-
conversion to other religion
desertion
cruelty
insanity and
sufferance from virulent and incurable disease.
Hindu groups and other opposition parties have expressed their apprehension that the clause in Section 12 of the Bill which provides Conversion to other religion as ground for Divorce
may be abused. This led to the arousal of a certain amount of controversy.
Parliamentary Affairs Minister Nisar Khuhro said, "Since the creation of Pakistan, it is the first time that such a law is being passed. The decision has been taken to provide mechanism for formally registering Hindu marriages in Sindh."
As per the 1998 Pakistan Census, caste Hindus constitute about 1.6 percent of the total population of Pakistan and about 6.6% in province of Sindh. This shows that the overwhelming majority of Hindus in Pakistan are concentrated in Sindh province.
–By Yazad Maneck