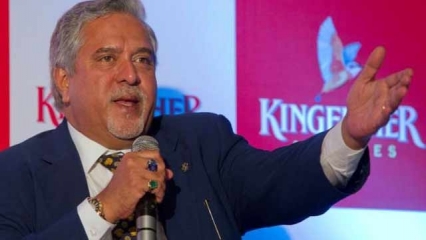 Justice Vineet Kothari on Tuesday ordered the winding up of United Breweries Holdings Limited (UBHL), the parent Company of the UB group. The verdict was delivered allowing the petition filed in 2012 by the foreign suppliers of aero engines, aircraft and others services to Kingfisher airlines. The petition was to seek winding up of UBHL, which was the guarantor of Kingfisher Airlines in order to recover the debts.
The Karnataka High Court ordered for the winding up, stating that in spite of the notices served, the company was unable to pay the debts. The Judge also said that UBHL deserves to be wound up to pay its creditors. The judgement was pronounced at the Dharwad Bench of the High Court through Video conference.
"The assets whatever are left now cannot be left under the control, possession and management of the respondent company, and if necessary could be handed over to official liquidator to proceed further until winding up of the respondent company is achieved in accordance with the law," said the Judge. "Something seriously wrong has taken place in the Respondent – Company's Management and affairs, where it has been unable to perform its contractual obligations even towards its own group''. "No serious and sincere efforts'' had been made by UBHL to prevent itself from being wound up, pronounced the Court after the USL's change in position to support for winding up.
UBHL owed Rs. 146 Crores payable to BNP Paribas, the lead petitioner, State Bank of India and aircraft lessors and engine makers such as Rolls Royce and IAE.