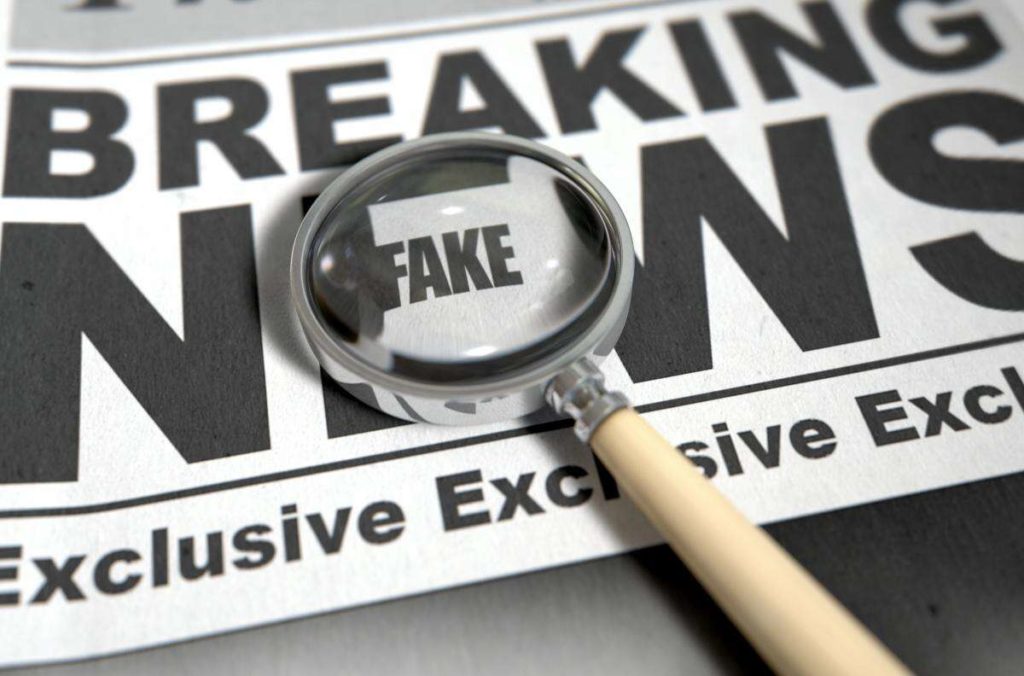 Amidst the tension following the spread of the infamous coronavirus, there was a news piece doing rounds of Whatsapp groups and Instagram stories. The headline read, "China seek for court's approval to kill the over 20,000 coronavirus patients to avoid further spread of the virus" (1). Netizens believing in this information began to share, discuss and debate about the same without fact-checking its authenticity with reliable sources. It was only a few days later that this information was disproved and labeled as "fake news". (2)
The menace of fake news, alternate facts or misinformation is not a novel phenomenon in India. Last year, during 2019 elections, the political campaign of the present ruling party was heavily digitalized where 74,000 volunteers were tasked with spreading the party's propaganda via Whatsapp groups, covering 5000 groups and reaching approximately 1 million users. They were engaged in spreading image-based, subtle misinformation, anti-Muslim content and doctored screenshots from reputed news channels.(3)
Further, in April 2019, a petition was filed in the Supreme Court requesting to direct the Centre to frame guidelines and laws to curb the nuisance of fake news on social media platforms (4). This plea was filed in relation to the unverified news amid the ongoing tension between India and Pakistan which led to communal riots, mob-lynching and murder threats.
The impact of fake news is adversely affecting the economic, political and social setting of the country and yet there are no sufficient legal or administrative tools to tackle its proliferation. This is because any attempt to regulate the media is seen as an attack on the freedom of speech and expression, right to privacy and right to information. As, a result people are left at the mercy of social media companies for the purposes of regulating and curbing the spread of information or misinformation.
The government of Singapore has attempted to regulate the spread of misinformation by enacting Protection from Online Falsehood and Manipulation Act (POFMA). This act covers communications via platforms such as Facebook and Twitter as well as closed platforms i.e. private chat groups and media groups, giving much power to the government to criminalize any act of spread of fake news which is likely to be prejudicial to country's security, public health and safety, elections or confidence in the government(5). Thus, the government of Singapore has taken away the baton from social media companies and assumed the responsibilities themselves to curtail the spread of misinformation or fake news.
However, the problem with this act and the prevalent laws in India is that none of them define the term "fake news" nor the responsibilities of intermediaries who facilitate online communications, rather Section 79 of the Information Technology Act, 2000, provides immunity from liability arising from content shared by a third party on their platform. This creates a helpless situation where the intermediaries are safe from liability under the provisions of section 79 and the content creators are safe on the account of anonymity provided by the intermediaries.
While too much control to the government for regulating online information, like the Singaporean law, will be the demise of freedom of speech and expression and right to privacy, attempts should be made to regulate the behavior of online intermediaries like Whatsapp, Facebook and the like by defining their roles and responsibilities towards the government and citizens. Further, the Information technology act should be amended to include the definition of "fake news" and establish a government agency that fact-checks information similar to Anti-fake news war rooms established by media agency.
Let's try to uphold the essence of media being the forth pillar of our constitution by becoming more aware and diligent while reading and sharing any piece of information and making sure that the truth is not concealed nor drowned in the sea of irrelevance.