The Code of Criminal Procedure (CrPC) is the main legislation that deals with 
procedure
 for administration of 
substantive
criminal law
 in India. It was instituted in the year 1973 and came into power on 1
st
April, 1974. It gives the hardware to the examination of 
crime
, apprehension of suspected criminals, collection of 
evidence
, determination of guilt or innocence of the accused person and the determination of punishment of the guilty.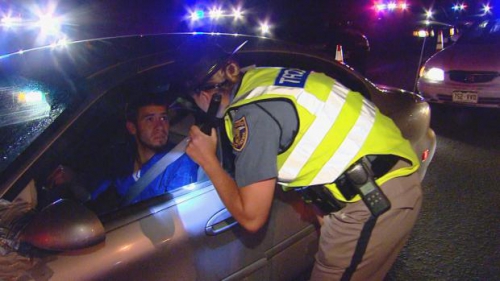 The Criminal Procedure Code is applicable in the whole of India except in the State of Jammu and Kashmir. The Parliament's power to legislate in respect of Jammu & Kashmir is curtailed by Article 370 of the Constitution of India. The provisions of this Code, other than those relating to Chapters VIII, X and XI thereof, shall not apply-
To the State of Nagaland,
To the tribal areas,
However the concerned State Government may, by notification apply any or all of these provisions in these areas. Moreover, the Supreme Court of India has also ruled that even in these areas, the authorities are to be governed by the substance of these rules.
The offences under CrPc are divided into two parts:
Cognizable
Non- Cognizable
Cognizable offenses are those offense for which the police officer may arrest a person without having a court mandated warrant (Arrest Warrant). In cognizable offences, other than the person against whom the offence is committed, the police can also file a First Information Report (FIR).
In a Non- Cognizable offence, the police officer may only arrest a person if there is a court mandated warrant against that person. Examples of the cognizable cases may include murder, dowry death, sedation and non-cognizable offenses may include assault done on grave provocation, bribery, making false claim in court etc. Similarly according to the courts, driving in an intoxicated condition is also a non-cognizable offence.
According to section 185 of the motor vehicle act 185.
"Whoever, while driving, or attempting to drive, a motor vehicle,—
(a) Has, in his blood, alcohol exceeding 30 mg. per 100 ml. of blood detected in a test by a breath analyser, or
(b) Is under the influence of a drug to such an extent as to be incapable of exercising proper control over the vehicle,
-shall be punishable for the first offence with imprisonment for a term which may extend to six months, or with fine which may extend to two thousand rupees, or with both; and for a second or subsequent offence, if committed within three years of the commission of the previous similar offence, with imprisonment for a term which may extend to two years, or with fine which may extend to three thousand rupees, or with both."
In cases where the police stops a person on the basis of mere suspicion of alcohol consumption and drunk driving, the officer has the right to arrest that person if he/she refuses to take the breathalyser test. Although according to the Mumbai high court it a non-cognizable offence, however it believes that the police has the right to arrest in case of suspicion of drunk driving and subsequent denial to take the breathalyser test. This can be done as according to Section 41(E), a police officer can arrest any person without a warrant if that person is preventing the police officer from executing his duty. The person arrested may also take breathalyser test immediately after getting arrested. The person also has the right to get his blood alcohol test level checked by a hospital in case the result is positive. It is also a law that after getting a person arrested, if the person is not subjected to blood alcohol level test within two hours of arrest, he must be released. It is also a norm in some states such as Kerala where permission of magistrate is required before arresting the person for drunk driving, however in those states also usually it is the norm to arrest the person in cases where that person refuses to take the test, and he is subjected to take the test within 2 hours of arrest otherwise he must be released.
It is to be noted that in cases of women offenders, arrests cannot be made until a female official is also present at the scene.
In most cases however the police decides to give a challan rather than arresting that person, as it requires less effort and it is a much more economically viable option for the state to book a person for drunk driving rather than arresting him and prosecuting him. Therefore only in some cases such arrests are made and in most cases the drivers are asked to pay a fine as a form of punishment.
In cases where the person is not in an intoxicated condition, but however is carrying alcohol in his vehicle, cannot be arrested, unless that particular state has a specific law that prohibits a person from carrying alcohol. For example in Gujrat if you are a foreign national or a NRI you must have permission to possess alcohol which must be signed by the magistrate, other than these people no one else can possess alcohol. Also the quantity of alcohol that can be possessed  also varies from state to state, but the general trend is that you can legally have up to eight bottles in your possession and those bottles must not have alcohol more than 750 ml in them.