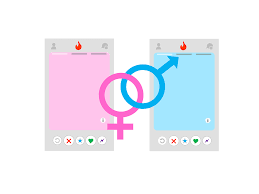 India currently has a large population of youngsters who are exploring dating apps. In 2018, it was reported that 6.3 million active users in Tinder in 2018[i], TrulyMadly has 5 million users in India and over a million users in OKCupid[ii]. Dating apps help like minded people connect and as we move towards a more progressive society, datings are gradually becoming the norms among youngsters. The dating apps are used by some people look for long term relationships, others look for one-night stands and a few others even make friends through these app.
 There is yet another group of people on dating apps, which will be the focus of this article. They are fraudsters who use dating apps to find unsuspecting victims they can scam[iii] or for purposes far worse. In USA, a serial rapist Jeffrey Marsalis, a serial rapist met his victims on Match.com.[iv]Common scam techniques include posing as a pretty girl and extorting money from people by threatning the victim's use of dating apps. People from the LGBT+ community have even further hardships. There have been many instances reported where a potential match threatened to expose the victim to the world in order to extract money. A favorite among fraudsters is to claim money on account of hardships like father's illness or payment for getting out of custom or claim money in the name of marriage proposals. They often send a link which redirects to a porn site, webcam or installs malware the system.[v]
With the user base of dating apps only increasing and the various instances that have taken place, some have called for regulating dating apps. In New Jersey, laws require dating sites to post notifications about whether or not they've performed background checks on their users. The sites are not required to actually perform background checks, they are only required to let users know whether they do. New York has a law requiring dating sites to provide their users with safety tips.[vi] Netherlands has found middle ground between regulating and by giving complete freedom by giving "safe dating certification" to 9 dating apps.[vii] Others vehemently oppose regulation. The most common argument is that companies shouldn't be held liable for criminals using them as a medium.[viii] Stating that dating apps have been able to achieve significant growth in the past because the government had not intervened. Further, it is in the company's own interests to take measures to protect users. Depending on the kind of feature or security a person wants, they can choose from the many dating apps available in the market. For example, in India, Six out of nine dating apps don't reveal user location to the matches.[ix] This ensures safety of users who not letting unwanted people know the location. Bumble, another dating app only allows women to start the conversation.[x] There are apps in USA which perform background checks if requested.[xi] In India, the phenomenon of dating apps is new and as of now no talks of government intervention has occurred. However, in 2016 the Ministry of Women and Child Development implemented measures to regulate matrimonial websites. The results of those schemes are awaited.[xii] Since dating apps work on similar lines to matrimonial websites, there is a possibility of regulating it soon.
Regulating dating apps will impede on their business as each dating app has unique selling point (USP) and intervention may impede on the USP. Further, if a dating app where to conduct mandated background checks, the users will feel that their privacy is getting violated. Further, there are a number of dating apps in the market. One could easily choose one which caters to their security requirement. Regulating dating apps will be a futile effort which will hurt the industry which has the potential to earn revenue in the coming future.

---
[i] https://economictimes.indiatimes.com/tech/software/how-online-dating-companies-make-money-in-india/articleshow/65759943.cms
[ii] https://www.livemint.com/news/india/online-dating-apps-finding-more-love-in-india-as-user-base-triples-in-2018-1560186024202.html
[iii] https://www.ddsdetective.com/blog/5-sensational-online-dating-crimes-in-india
[iv] https://www.nytimes.com/2010/12/19/us/19date.html
[v] http://www.legalserviceindia.com/legal/article-818-types-of-cyber-crimes-associated-with-online-dating-and-how-to-protect-yourself.html
[vi] https://americasfuture.org/online-dating-sites-self-regulate-without-government-coercion/
[vii]https://americasfuture.org/online-dating-sites-self-regulate-without-government-coercion/
[viii] https://www.standard.co.uk/lifestyle/london-life/dating-industry-must-be-regulated-to-protect-users-says-founder-of-matchmaking-service-vida-a3101151.html
[ix] https://m.economictimes.com/tech/software/how-safe-are-online-dating-apps/tinder-is-not-all-that-safe/slideshow/61339520.cms
[x] https://bumble.com/en/help/why-can-t-i-start-a-conversation-with-somebody-i-ve-swiped-right-on
[xi] https://www.nytimes.com/2010/12/19/us/19date.html
[xii] https://inc42.com/buzz/matrimonial-websites/