The apex bar body, BCI, conducts All India Bar Examination (AIBE) to examine an advocate's capability to practice the profession of law and it has been made mandatory. The notification bringing the All India Bar Examination into force was passed by the Legal Education Committee and the members of the Bar Council of India in meetings held on April 10 and 30, 2010.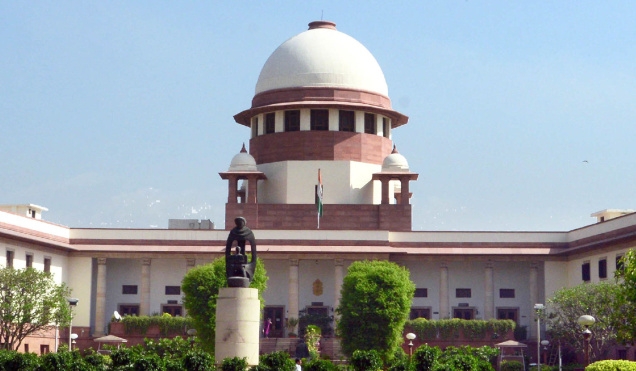 The right to practice law is a fundamental right for LL.B degree holder and introduction of the examination by Bar Council of India for granting advocacy license "negates" the very right, said the Supreme Court.
"The right to practice law is there in the Act (the Advocates Act). When (Bar Council of India) says that a person will not be able to practice law without clearing the exam, then you are taking away the same right," a bench of Chief Justice T S Thakur and Justice U U Lalit said.
"This is not only a statutory right but a fundamental right also," the bench further stated, "To say that one has to pass an examination for practicing as an advocate will negate his or her right to profession. He has a fundamental right to practice. Conditions can't be put after enrollment. If, at all, it is required, the condition should be put at the enrollment stage.
The Court was hearing a petition filed by R. Nagabushana, challenging BCI's power to conduct the examination. It demands quashing of BCI's notification, contending that it takes away the statutory right bestowed upon an eligible person to practice law.
The bar body claims that the AIBE "assess skills at a basic level, and is intended to set a minimum benchmark for admission to the practice of law; it addresses a candidate's analytical abilities and understanding basic knowledge of law."
After a brief hearing, the court urged the Law Commission of India reports on the matter to be brought before it.
On 4th March, a 3 judge bench comprising of Chief Justice TS Thakur and Justices R Banumathi and UU Lalit asked the parties to the dispute to submit their suggestions to the court which would be used to frame the issues. The court said that it will request Senior Advocates KK Venugopal and Fali Nariman to assist the court.
The Court then adjourned the matter for a week after directing the parties and KK Venugopal to submit the issues, which would be considered by a larger Bench.
When the case was last heard, the Court had made it clear that it is not averse to having an exam but only wants to examine if the existing system is within the confines of law, and if not, seek to strengthen it.
–By Kalyani Menon