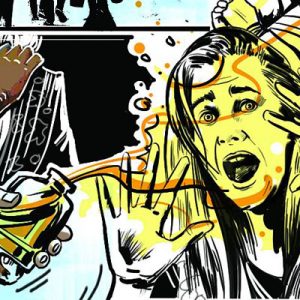 The High Court of Calcutta on 24th February, hearing the case of acid victims emphasised and asked the State Government of West Bengal to aid the acid victims. It was a case relating to 12 acid victims and need for compensation.
The counsel appearing on behalf of the state Tapan Mukherjee said," The government has initially allocated a fund of Rs 50 lakh for compensating acid victims. Apart from that, the state has already paid a compensation of Rs 3 lakh each to at least five acid victims. From now, such victims will not have to approach courts for compensation". Whereas the Counsel appearing on behalf of the acid-burn victims advocate Jayanta Narayan Chatterjee pointed that the funds made available to the victims were inadequate for their treatments.
Justice Dipankar Dutta after hearing the both sides arguments, asked the counsel on behalf of the state," When the government is liberal in distributing funds among clubs, why don't you fund the treatment of acid-attack victims adequately?". Also, in accordance to the 2015's Supreme Court ruling, the State has to pay Rs3 lakh each to acid victims and bear their medical expenses. In case of more than 45% burns, the government has to issue disability certificates and rehabilitate the victims in government offices. When Justice Datta raised questions related to the disability certificates, advocate Tapan Mukherjee stated that they would be dealt sympathetically. The case will come up for hearing on March 2nd.