LGBTQ Activists have refused to back down and their perseverance has finally resulted in a hearing scheduled to be held on 2nd February, 2016 for a 'curative petition' that seeks to make the Supreme Court reverse its judgement and abolish Section 377, effectively decriminalising homosexuality.   The curative petition, which is the final presentation of a case already decided by the Supreme Court, before the judiciary, will involve a review of the case by SC judges without any hearing or presentation of evidence from both parties. Section 377, which has been said to represent the Judeo-Christian values of the colonial era criminalises non-procreative sexual acts by placing them in the category of 'unnatural offences', has repeatedly drawn flak for unnecessary state intervention and prejudice against the consensual private acts of individuals.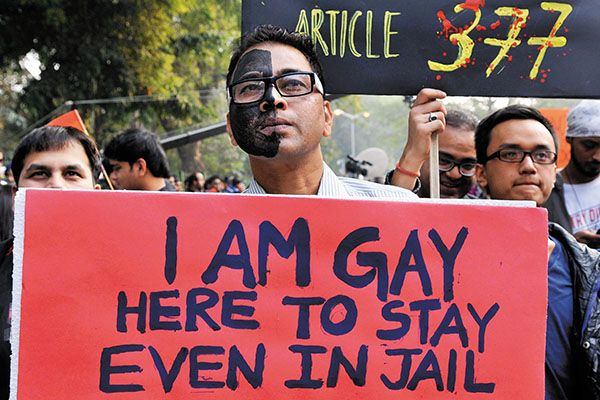 The scheduled hearing has proved to be a beacon of hope for pro-LGBTQ individuals who believe that the December 2013 judgement of the Supreme Court in the much talked about 'Naz Foundation' case was a major setback for the LGBTQ community. The 2013 SC judgement had overruled a 2009 judgement passed by the Delhi High Court which  had declared Section 377 of the IPC unconstitutional for being in violation of Article 14 (right to equality), Article15 (rights against discrimination), Article 19(1) (right to freedom of speech, assembly, association and movement) and Article 21 (right to life and personal liberty) of the Constitution and had sought to address the detrimental effects of the IPC provision which drove sexual minorities underground thereby preventing medical and legal redressal of their grievances.
The 2013 judgement had been in response to petitions filed by several religious groups and had upheld Section 377 in a landmark judgement by declaring arguments in favour of decriminalisation as 'legally unsubstantial'. Whether individual rights will triumph over religious sentiments or be quashed once more in the face of draconian laws remains to be seen until the petition is dealt with.
–By Ishita Ghosh