The commotion over the post of the Chairman of the Bar Council Of India (BCI), has finally been put to halt by a notification issued by BCI itself, withdrawing the authorization granted to Tamil Nadu lawyer Mr. S. Prabhakaran.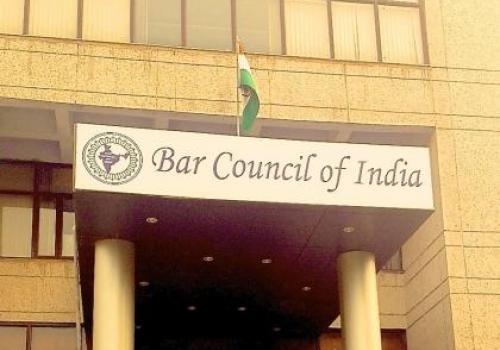 The muddle started when Mr. S. Prabhakaran claimed to have been unanimously appointed as the BCI Chairman. He also went on to talk about his vision for the new post to The Indian Express. Irked by such news reports, Mr. Manan Kumar Mishra informed The Times Of India, that he continues to be the "sole Chairman" of the BCI. He also said that he had merely told Mr. Prabhakaran that during his absence, he could look after the routine functions of the council. However, in the light of recent developments of him declaring himself as the Chairman of the BCI, this concession stands withdrawn.
Mr. Mishra was first elected as BCI Chairman on April 2012. Mr. Biri Singh Sinsinwar, a member of BCI, was elected as the Chairman after his term expired in 2014. However, Mr. Mishra was re-elected as the Chairman after Mr. Sinsinwar resigned from the post. In the midst of this, Mr. Prabhakaran said to the Bar & Bench that he has been unanimously elected as the BCI Chairman for four months till April, 2016 after which Mishra will again take charge.
In view of strong objection from the Vice-Chairman on delegating his duties to Mr. Prabhakaran, the official notification that stands now, withdraws the authorization and states that Mr. Prabhakaran shall not be allowed to discharge the routine work of the Council even in the absence of the Hon'ble Chairman, Manan Kumar Mishra.
-By Neha Mishra