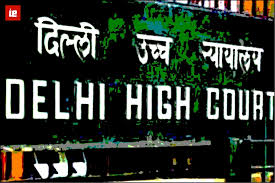 On February 26, Justice S Muralidhar said a strongly-worded message to the government. The third highest judge of Delhi High Court, criticised the state government and the Delhi Police over the violence in the national capital that left 32 dead and over 200 injured.
The judge had commented on a video of BJP leader Kapil Mishra, who has a history of making hate-filled communal rants, make yet another incendiary speech in northeast Delhi's Maujpur neighbourhood. Referring back to the anti-Sikh riots that killed over 3,000 people in Delhi alone. Justice Murlidhar observed "We can't let another 1984 scenario happen in this city; not under the watch of this court". He also remarked: "I am really amazed at the state of affairs of the Delhi Police".
The very next day his transfer order to Punjab and Haryana High Court came. [i]The notification to transfer of Justice Muralidhar was issued at around 11 pm on 26th February by the central government. The decision was taken by President Ram Nath Govind in consultation with Chief Justice of India S A Bode.[ii] About two weeks after it was recommended by the Supreme Court collegium on February 12. The Delhi High Court Bar Association had last week condemned the transfer and demanded the Supreme Court collegium to recall the move.[iii]
Many have speculated the transfer as a foul play from the government's side. Especially the Congress Party leaders who tweeted ""The midnight transfer of Justice Muralidhar isn't shocking given the current dispensation, but it is certainly sad & shameful. Millions of Indians have faith in a resilient & upright judiciary, the government's attempts to muzzle justice & break their faith are deplorable,".[iv] However, government officials claim that this is a routine transfer and the consent of the judges has been taken, as per the norms.

---
[i] https://www.ndtv.com/india-news/delhi-high-court-judge-s-muralidhar-hearing-delhi-violence-case-moved-to-punjab-and-haryana-high-cou-2186313
[ii] https://timesofindia.indiatimes.com/india/justice-muralidhar-transferred-to-punjab-and-haryana-hc/articleshow/74326551.cms
[iii] https://www.ndtv.com/india-news/delhi-high-court-judge-s-muralidhar-hearing-delhi-violence-case-moved-to-punjab-and-haryana-high-cou-2186313
[iv] https://www.news18.com/news/india/delhi-hc-judges-transfer-routine-consent-was-taken-says-govt-as-congress-slams-attempt-to-muzzle-justice-2517245.html