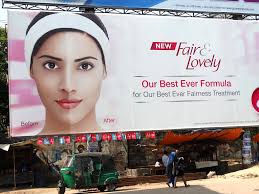 It's an open secret that Indians are obsessed with fair skin and skin whitening products. It is reported that the women's fairness cream category is anticipated to achieve market revenues of more than Rs. 5,000 crore by year 2023. [i] The prevalence of colourism in our society has lead to dusky and dark people, especially women to be bullied. It causes emotional and psychological harms to many people. In light of the above facts, on 6th February, the Ministry of Health proposed Drugs and Magic Remedies (Objectionable Advertisements) (Amendment) Bill  to the Parliament which cracks down on misleading fairness cream ads, among others, and the punishment can be up to five years in jail, and a hefty fine of Rs 50 lakh.[ii]
While the initiative of the Ministry can be applauded, some doubts still remain. Fairness creams have sponsor backing, with major FMCG players making and distributing some kind of fairness products. Even consumers are not in a hurry to stop buying these products, even though they have physical side-effects like damaging skin because of the presence of bleaching agents and psychological ones of unyielding results. These companies can even find a loophole in the law (if passed) by listing their product as cosmetic and not pharmaceutical.[iii] The companies can also resort to advertisements similar to the ones used by liquor companies in India to promote their products.
The bill is not limited to the ban of fairness cream but also seeks to ban pharmaceutical products for deafness, improvement of height, hair-loss or greying, and obesity among others.
The fine can steer a much needed change in the Indian mindset and can subdue the obsession Indians have with fair skin.

---
[i] https://www.prnewswire.com/news-releases/fairness-cream–bleach-market-in-india-2018-forecast-to-2023—pressure-of-society–marriage-issues-are-major-driving-factors-300629567.html
[ii] https://www.idiva.com/news-opinion/opinion/indian-health-ministry-to-punish-fairness-cream-ads-with-drugs-and-magic-remedies-bill/18006553
[iii] https://thehauterfly.com/lifestyle/culture/fairness-creams-advertisements-penalty-india-2020/