The significant increase in international trade between nations over the last few decades has been accompanied by a definitive increase in the number of commercial disputes as well. Arbitration is an unequivocal answer to the problem and neither is it new to India. The Arbitration & Conciliation Act, 1996, is based on the United Nations Commission on International Trade Law (UNCITRAL) Model Law.
India has adopted the Articles laid down in the New York Convention of 1958[1], a convention which provided an effective solution to the question of alternate dispute resolution – theoretically. Implementing the empirical principles laid down within those Articles is a separate challenge altogether. The current legislation in India that governs arbitration is indeed an all encompassing legislation with a few minor kinks. By way of this paper, we hope to examine the manner in which Arbitration is perceived and conducted in India and contrast that to how the same is done by the members of BRICS, with a brief mention of US and Singapore.
Most parties and especially international organizations prefer arbitration in India due to the lengthy and unpredictable nature of litigation. Historically, the Indian arbitration has, principally, been ad hoc under the Act; however a digression from the practice has been in motion by opting for institutional international arbitration[2]. While Institutional international arbitration is more common in Russia, Brazil, and Singapore than ad hoc, International arbitration may also be carried out under ad hoc rules when parties choose ad hoc arbitration in Brazil, Russia, following the UNCITRAL rules[3]. With the ad hoc procedure fast losing favor, its argued that the unregulated nature of ad hoc arbitration leads to more errors of justice and procedural failures than in international commercial arbitration which in looked into by established arbitration institutions.[4]
But this solution is not without its own drawbacks. Ad-hoc arbitration in India is not only inefficient at times but a court may over rule the decision of an arbitral bench if it feels that an order is contrary to established legal principles. This unnecessary intrusion only works as a counterproductive force and highlights key areas where arbitration in India can be improved upon so that a healthier economic and social climate can be sustained.
A large number of countries were signatories to the New York Convention and each signatory has duly adhered to the rules and incepted legislation to aid in alternate dispute resolution – especially in the light of disappearing international boundaries. China for instance has a system called 'dual-track arbitration' and segregates Arbitration proceedings into domestic and 'foreign-interest' proceedings and they have also made efforts to establish permanent centers of arbitration as the judiciary of the People's Republic has a notoriety of being biased towards the interests of the state[5]. Similarly, countries like the United States of America and South Africa have made leaps and bounds in certain aspects related to arbitration which could serve as an example for the India Arbitration Regime. The enforcement of foreign awards (as recommended by UNICITRAL) was a major factor painting a dismal picture until the recent judgment of >>Bharat Aluminium vs Kaisar Aluminium Technical Services[6]. While under international arbitration court intervention is limited and thus providing limited recourse against the arbitral award under the International Arbitration Act, Singapore (IAA) unlike the Indian arbitration scenario where under the Arbitration Act where a party may appeal an award on a question of law arising out of the award.
The International Court of Justice has set up a Permanent court of Arbitration since the court has no jurisdiction over disputes between organizations. Additionally, the ICJ promotes the creation of bilateral treaties which allow the facilitation of arbitral tribunals with relative ease. To further the scope of arbitration, the International Bar Association has published a thorough stream of guidelines and principles on ethics to ensure that its members promote healthy arbitration and help set up a regime of effective alternate dispute resolution[7]. There seems to be a conscious effort to iron out the problem of judiciary and faulty systems which are now hindering India's progress to become a hub for Arbitration in spite of having reasons for it to progress like cheap work force, a huge resource of lawyers etc.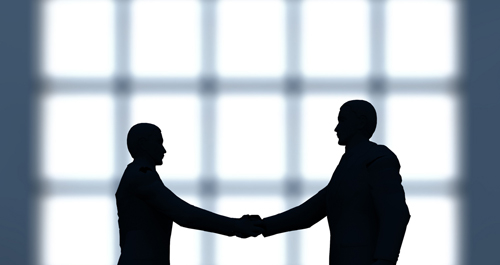 ---
[1]Convention on the recognition and enforcement of Foreign Arbitral Awards, 1958, <http://www.uncitral.org/pdf/english/texts/arbitration/NY-conv/XXII_1_e.pdf> Visited on May 21, 2013
[2] David J Savage, Ad Hoc v Institutional Arbitration, 2010 (Charles Russel) <http://www.charlesrussell.co.uk/UserFiles/file/pdf/Construction%20&%20Engineering/BuildingBlocksJune2010_4.pdf>
[3] UNCITRAL, UNCITRAL Arbitration Rules (UNCITRAL 2010) <http://www.uncitral.org/pdf/english/texts/arbitration/arb-rules-revised/arb-rules-revised-2010-e.pdf>
[4] Ernst&Young, Changing face of arbitration in India, (Last modified May 23, 2013) <http://www.ey.com/IN/en/Services/Assurance/Fraud-Investigation—Dispute-Services/FIDS—Changing-face-ted on May 21, 2013
[5] Nicholas Song, Arbitration In China — Progress And Challenges, (Last Modified May 19, 2013) <http://www.mondaq.com/x/233922/Arbitration+Dispute+Resolution/Arbitration+In+China+Progress+And+Challenges>
[6] Bharat Aluminium Co. Ltd. vs Kaiser Aluminium Technical (AIR 2005 Chh 21, 2006)
[7] International Bar Association, IBA Guidelines on Conflicts of Interest in International Arbitration, 2004, <http://www.ibanet.org/Publications/publications_IBA_guides_and_free_materials.aspx>