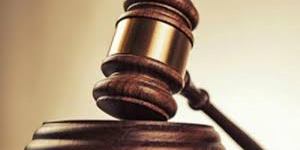 Kerela high court on 14th February quashed the order of a lower court directing payment of compensation to the owner of an elephant killed by a police officer after it ran amok.
The appeal was filed against a trial court order allowing a suit filed by the owner of the elephant, claiming compensation from the police officer and district magistrate for the killing of the animal. A division bench gave the direction while allowing an appeal by a police officer, relating to him killing a captive elephant to save several human lives during a temple festival in the state.
"A public servant shall never be a coward or a doubting Thomas in such a dangerous circumstance where human life is in peril," the court said in its judgment. It said a public servant, who is on duty, to prevent or obviate danger to human lives caused by a dangerous animal, must give preference to protect the lives of human beings, which stands guaranteed under the Constitution, rather than that of an animal.
The court also expressed 'deep concern and anguish' about the plight of captive elephants and the recurring incidents of killing of several persons and mahouts by such pachyderms during temple/mosque festivals.
"We are of the opinion that processions and exhibitions exposing the captive elephants for a long time to a hostile atmosphere is tantamount to cruelty to the elephants," the court said. Observing that the Kerala Captive Elephants (Management and Maintenance) Rules, 2003 were not sufficient to prevent cruelty to captive elephants, the court said, "It is high time for the legislature to act for liberating these poor wild animals from the processions and exhibitions in connection with festivals of temples/mosques and allow them to live freely in the jungle."