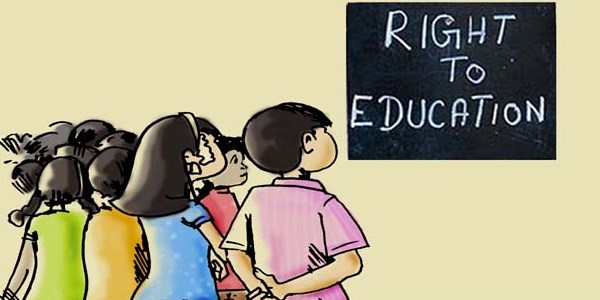 The right to education is recognised as a human right by the United Nations and is understood to establish an entitlement to free, compulsory primary education for all children, an obligation to develop secondary education accessible to all children, as well as equitable access to higher education, and a responsibility to provide basic education for individuals who have not completed primary education. This is also stated as per the 86th Constitution Amendment Act added Article 21 A. 
The Allahabad High Court on Thursday ruled that it is the fundamental right of every child of six to 14 years of age to get free and compulsory education as enshrined in our constitution.
The Court imposed a fine of Rs 5,000 on the petitioner, Abu Bakar, of Harha in Sant kabir Nagar, who had moved a PIL seeking stay on the construction of a school on public utility land in his village.
Justice S P Kesarwani dismissed the petition on Thursday (10th February).Justice Kesarwani further observed that the petitioner had filed a PIL asking it to interfere in construction of a school for children, who are entitled to free and compulsory education as provided under Article 21 A of the Constitution.
The petitioner had contended that as there was a school in an adjacent village, there was no need to construct another school in the same village as children who are interested in studying can take admission in the school already running in the adjacent village.