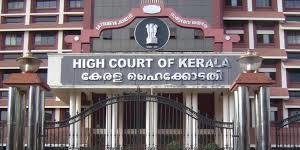 N Prakash, a first semester student of Kerala Government law college, filed a petition alleging that the college principal is remaining a mute spectator and is taking no action to ensure that classes are conducted smoothly.
A petition has been filed in the Kerala High Court questioning the frequent disruption of classes at Government Law College, Ernakulam. While the classes for the first semester started on November 23, strikes were conducted by KSU and ABVP on January 25, by KSU, ABVP, and AISF on February 1, and by ABVP on February 2 on the Kerala Law Academy Law College issue, the petition said.
Since the beginning of first semester classes, so many class hours were lost on account of non-academic activities by various student unions, it is alleged. It's a complete loss to the student and its saddening to see that the authorities are silent about it.