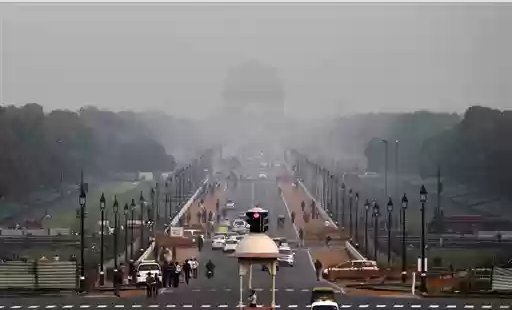 The article focuses on the issue of rising levels of air pollution in the capital city and the measures taken to combat the same. It traces the evolution of environmental jurisprudence in India, with regard to the various domestic legislation and international obligations to which India is a signatory. It also analyses the significance of the Government's role in reducing pollution, and the extent of their liability in situations where their failure to do so has resulted in the deterioration of the physical health of a large majority of citizens.
The issues of climate change and pollution has been relegated to the back-burner in Indian politics; however, of late, it appears that the Delhi Government has been forced to take notice of what is clearly a dire situation. Numerous studies and daily monitoring of air pollution in the national capital are being cited as evidence. The United States Embassy, for instance, posts daily air-quality readings in Chanakyapuri in Delhi, using the U.S. Air Quality Index (AQI) for scale; any reading below 100 – on a scale of 0 to 500 – is considered satisfactory, while a reading above 300 is considered hazardous . For emphasis, the air quality in this area of Delhi on the 9th of December was 295 – inching close towards "hazardous" and well above the "very unhealthy" mark, which exacerbates pre-existing heart and lung diseases, and leads to greater instances of respiratory illnesses .
As a result of these studies and the increasingly negative publicity that they bring, the Chief Minister of Delhi, Arvind Kejriwal, has introduced measures to combat the growing menace of air pollution. The first of these has been equally criticised and praised – it will permit vehicles with odd and even number plates to ply only on alternate days. His government has also asked the organisations behind more than 30 major ongoing projects in Delhi to pay a "green compensation" of Rs. 50,000 for flouting dust pollution norms. However, there are two pressing questions which remain unanswered: firstly, whether these measures can effectively combat the menace of air pollution? Secondly, in light of the adverse effect of such pollution, whether the Government can held liable for their failure to reduce pollutions levels to the acceptable limit?
In April of this year, the Urgenda group filed a lawsuit against the Dutch Government, asking that they accelerate efforts to reduce carbon emissions. In June, a court at The Hague delivered a landmark judgment that has the potential to change the way that governments all over the world treat the issue of climate change. This was the first instance of a successful climate-action lawsuit against a State government, wherein the need to abide by international obligations and to protect the health and living standards of its citizens was recognized. The Dutch Government has now been ordered to reduce carbon emissions by twenty-five percent within the next five years. This decision portends a new era in environmental jurisprudence globally, as climate-change activists globally appear to be readying themselves to mount legal challenges which would make its obligations under international treaties binding.
India actually appears to have a fairly strong basis on which one could mount a significant legal challenge against a State or the Central Government. Apart from having one of the few Constitutions in the world with explicit environmental safeguards – albeit in the form of the non-justiciable Directive Principles of State Policy – our Courts have repeatedly ensured that the right to a clean and safe environment is upheld. This was expressed in no uncertain terms in the 2009 judgment of M.C. Mehta v. Union of India, and reiterated in countless judgments. The passage of The Air (Prevention and Control of Pollution Act) 1981, The Environment (Protection) Act 1986 and India's acceptance of the Montreal Protocol, which is the most comprehensive international treaty that targets ozone-depleting substances, are proof that adequate legislation and obligations exist, at least theoretically. Yet, our prescribed protocols and notifications are very rarely put into practice, and those that are, suffer from a major lack of regulation and awareness by the masses.
For all the proclamations made by the highest Court of the land, and for all the orders passed by the NGT, the fact remains that the ambient air quality of our nation is dismal, and is clearly going to affect us as well as future generations. India is ranked a very low 155 – out of 178 surveyed countries – in a study conducted by the Yale Centre for Environmental Law and Policy; yet it ranks an even lower 174 on the specific issue of air quality. Even more disturbing is the fact that India's cities individually have the highest level of urban smog of any other country in the world, although other countries, such as China, have a higher national average level of pollution.
The adverse effects of air pollution are of immense magnitude. An article in the Indian Journal of Community Medicine illustrates this clearly: higher rates of asthma as compared to other cities and rural areas, reduced lung function, and significant correlations between the abnormally high level of pollution and increased levels of lead in the average person's blood. It has been established in M.C. Mehta that the Right to Life is inclusive of the right to a safe and clean living environment; now the question remains as to what extent such a right is enforceable against the Government, in cases of high pollution levels.
The issue with ascertaining liability in the abovementioned situation is that it is exceedingly difficult to pinpoint causation in its legal sense. The obstacle is not so much with regard to private entities – as the Courts have repeatedly shown a tendency to punish private actors who repudiate their obligations – but with relation to the State itself. While it would be easy to file numerous lawsuits against State-owned entities, alleging that they have flouted environmental norms, the issue at hand is whether specific liability can be ascribed to the State itself, for failing to prevent and control pollution.
In the Dutch case, the issue at hand was the reduction of carbon emissions in an effort to tackle global warming; while the situation in Delhi, and India as a whole, is being analysed solely in the context of air pollution. However, one can draw the obvious parallels of this being an environmental issue, which deals with the introduction of toxic substances into the atmosphere, which have been proven to be detrimental to the environment and consequently, the health of most citizens.
Logistical as well as legal questions act as an obstacle to the filing of such a suit.  It is likely that the basis of a potential suit would be in the constitutional Right to Life, read with international human rights obligations and tort law.  The issue at hand, however, does not relate to a single specific instance of pollution for which the Government, or any other entity was singularly responsible. Instead, the idea that is proposed is that a large-scale climate-action suit be brought against the State or Central Government, which seeks to hold them responsible for the current abysmal state of our air quality, and the subsequent degradation of our collective quality of life.
However, it is precisely this that makes it so difficult to envision the suit succeeding. Every other successful suit against any entity, public or private, has been successful because it has targeted specific instances wherein norms were flouted to the extent that one's Right to Life was clearly violated. Yet, in this case, it is the collective polluting of our air, from sources both private and public, which has created the situation in which we find ourselves; and the blame that is directed at the Government is more on a policy level than anything else, as they have permitted such activities to continue without much interference from their part. Nor can the blame be ascribed to any particular Government; regardless of the party in power, they have paid no heed to the issue unless the Courts have forced them to do so.
Admittedly, the filing of the suit itself is not impossible to imagine, especially given the impressive array of legislations enacted and treaties to which we are party, as well the activism of our Judiciary. However, the potential of the suit succeeding and having tangible effects is another matter. We must remember that the only such lawsuit which was successful was heard in The Netherlands, which already has an impressive record of generating sustainable energy and for the adoption of several eco-friendly measures.
The Dutch case was unique in that the Government itself did not question the idea that carbon emissions had to be reduced – indeed, this appeared to be almost uncontested – but rather, the manner and time period in which it had to be done. Therefore, in order to launch a successful climate-action suit, it is necessary that we first give climate change the prominence it deserves on a political stage; at the very least, it is necessary to be led by people who are amenable to the idea that pollution and climate change are matters that are of paramount importance. But can we lambast the Government for its stance entirely? A pertinent, although somewhat unsavoury, truth is that we as a nation simply don't care enough about climate change and its cause and effect. It is wishful thinking to expect that political leaders would spend a significant portion of their campaigns or elected terms tending to an issue on which most of their electorate is either severely uninformed or wholly uninterested.
At this point in time, the Prime Minister of our country currently sits in Paris, deep in conversation with prominent world leaders about the state of the environment at the 2015 Climate Change Summit. Yet, it appears that India is not ready to accept wide-scale international legal obligations that would result in a complete overhaul of our system – which is precisely what we require at this point of time, if we expect there to be any notable change in the quality of the air that we breathe.
---
References
Air Now, 'Air Quality Index (AQI) Basics' (updated 17 September 2015) <http://airnow.gov/index.cfm?action=aqibasics.aqi> accessed 09 December 2015.

Embassy of the United States, 'U.S. Mission India NowCast Air Quality Index', <http://newdelhi.usembassy.gov/airqualitydataemb.html> accessed 09 December 2015.

Mayura Janwalker, 'To Check Pollution, Delhi Govt. Announces Curbs on Plying of Private Vehicles' (The Indian Express, 5 December 2015) <http://indianexpress.com/article/cities/delhi/pollution-woes-odd-even-number-vehicles-to-ply-in-delhi-on-alternate-days/> accessed 09 December 2015.

Pragya Kaushika, 'AAP Govt. Orders 38 Major Projects to Pay Green Compensation' (The Indian Express, 8 December 2015) <http://indianexpress.com/article/cities/delhi/dust-pollution-aap-govt-orders-38-major-projects-to-pay-green-compensation/> accessed 09 December 2015

Arthur Neslen, 'Dutch Government Ordered to Cut Emissions in Landmark Ruling' (The Guardian, 24 June 2015) <http://www.theguardian.com/environment/2015/jun/24/dutch-government-ordered-cut-carbon-emissions-landmark-ruling> accessed 09 December 2015.

C. Mehta v. Union of India [1988] AIR 1115.

Ministry of Environment and Forests, The Montreal Protocol: India's Success Story, (published 2002) <http://www.ozonecell.com/uploads/files/SS-2002.pdf> accessed 09 December 2015.

Yale Centre for Environmental Law and Policy, 'Country Profile: South Asia: India', <http://epi.yale.edu/epi/country-profile/india >  accessed 09 December 2015.

Yale Centre for Environmental Law and Policy, http://epi.yale.edu/the-metric/interactive-air-pollution-map> accessed 09 December 2015

A. Rizwan, B Nongkynrih, S.K. Gupta, "Air Pollution in Delhi: It's Magnitude and Effects on Health", [2013] Indian Journal of Community Medicine, 38[1], 4-8.