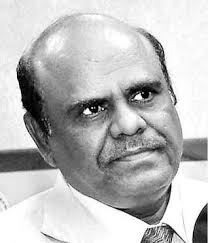 The 7 judge bench of the Supreme Court has found Justice Karnan guilty of contempt and has sentenced him to 5 months imprisonment. The Bench stated, "We are punishing him for contempt of Indian judiciary as well as judicial process and his act was of greatest nature of Contempt."
Justice Karnan had passed an order on Monday finding the 7 judges guilty of various offences under the SC/ST (Prevention of Atrocities) Act and the Supreme Court was clearly not amused by this. It all started when Justice Karnan had made incredible corruption allegations against various sitting and retired judges of the Supreme Court in a letter written to the President.
Previously the Bench had stated that Justice Karnan was not in a position to defend himself and ordered for his medical examination. Justice Karnan had then written a letter to the Medical team in which he had stated that the 7 judges should resign from their posts while refusing to be examined. He had also passed two 'orders' summoning the 7 judges and directing the Airport Authorities to prevent them from travelling abroad.